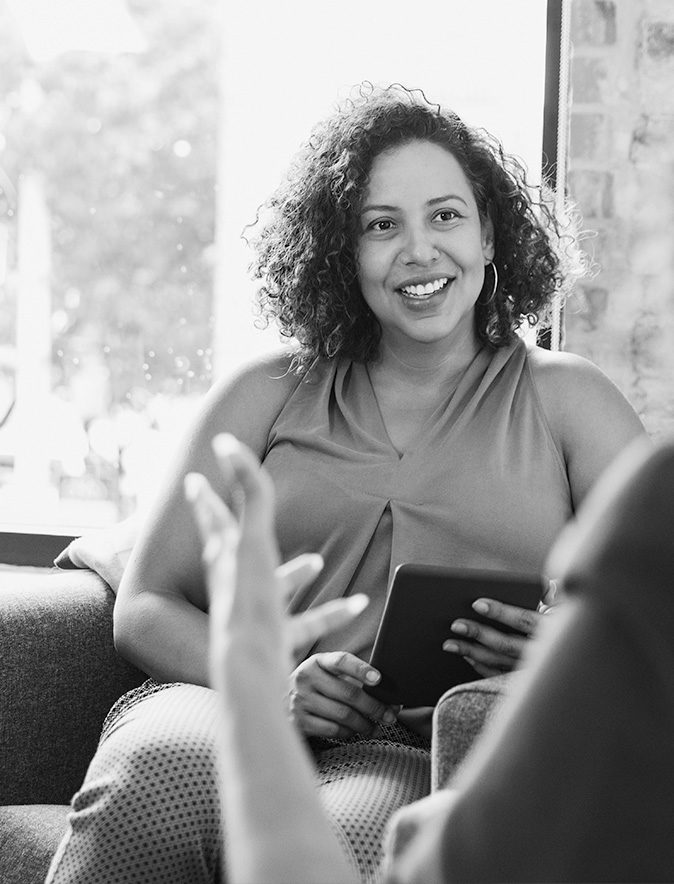 Improve engagement

in every interaction.

Lyssn AI helps organizations and agencies of all types and sizes monitor fidelity and improve the quality of every conversation.
The quality of every conversation matters.
The challenge

Nearly all quality monitoring in child welfare, coaching, and behavioral health today is done manually by trained individuals – either by reviewing charts or by listening in on sessions. While effective for assessing a small sample set, this manual method is expensive, time-consuming, and impossible to do for every single interaction.

We need continuous measurement to gather the data necessary to manage and improve service delivery for better outcomes and, increasingly, to demonstrate fidelity to evidence-based practices. That's where Lyssn comes in.

Lyssn's solution

The Lyssn platform continuously monitors and evaluates every single text, call, or video for the use of evidence-based practices. Lyssn AI reviews each interaction with more than 54 clinically and externally validated measurements of fidelity – the same measurements that set the gold standard in training and evaluating coaches and clinicians worldwide.

The platform provides organizations with quick and accurate feedback comparable to a human rater, but in a fraction of the time, and at a fraction of the cost.

How it works

Capture. Lyssn seamlessly captures every conversation and safely saves it to the cloud behind two-factor authentication.

Document. Lyssn AI Notes delivers both a high-fidelity transcription and a structured clinical note.

Analyze. Lyssn AI expertly analyzes the session and generates useful and actionable feedback.

Implement. Organizations use this data to continuously improve quality and engagement, while simultaneously managing and documenting the use of evidence-based practices.
Lyssn makes
seamless reliable quality assessment
possible for every size of organization.
Lyssn's HIPAA compliant, SOC-2 audited cloud-based AI solutions deliver:
Reliable measurement of evidence-based practices at scale
Easy integration with existing front-end software solutions, in-house applications,large video conference services, and established workflows
Time-linked, annotated speech-to-text transcripts that detect English, Spanish and Spanglish
Reporting at every level: individual call or session, team member, group, or organization-wide
An overview of performance and quality, easily identifying who is doing well, and who could use some help
Externally validated metrics for evidence-based practices.
92%
Lyssn's Motivational Interviewing metric accuracy rate. Metrics include established ratings of the therapeutic relationship, provider empathy, active listening, advice giving, collaboration, affirmations, and client change language.
94%
Lyssn's Cognitive Behavioral Therapy metric accuracy rate. Along with an overall fidelity rating, 11 specific sub-scales are included, such as agenda setting, collaboration, interpersonal effectiveness, guided discovery, homework and more.
28
Lyssn generates 28 unique content codes for each session that provide summaries of key clinical topics. These labels include discussions of mood, substance use, interpersonal relationships, and work, as well as discussions of suicide or self-harm.