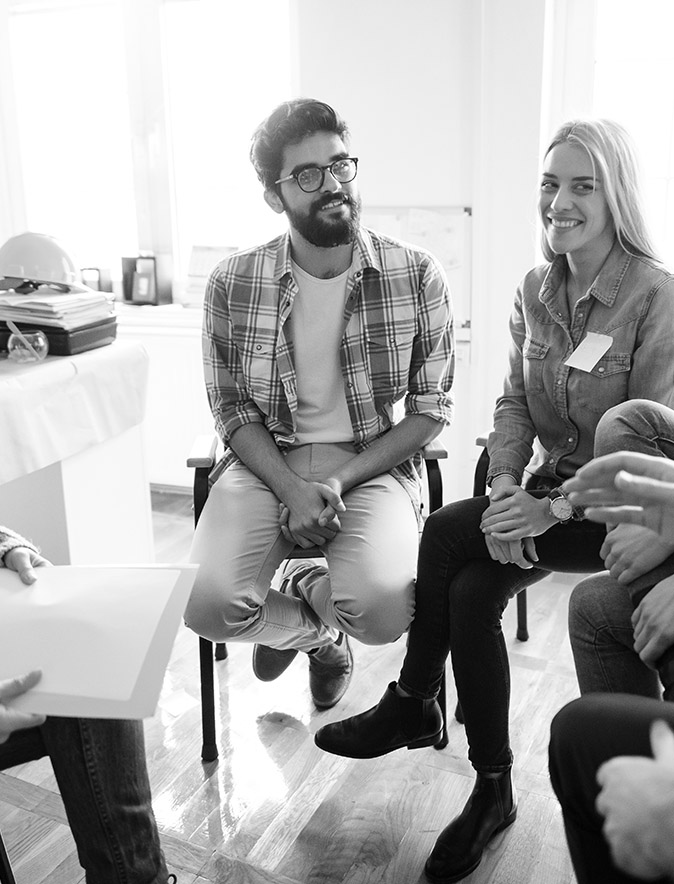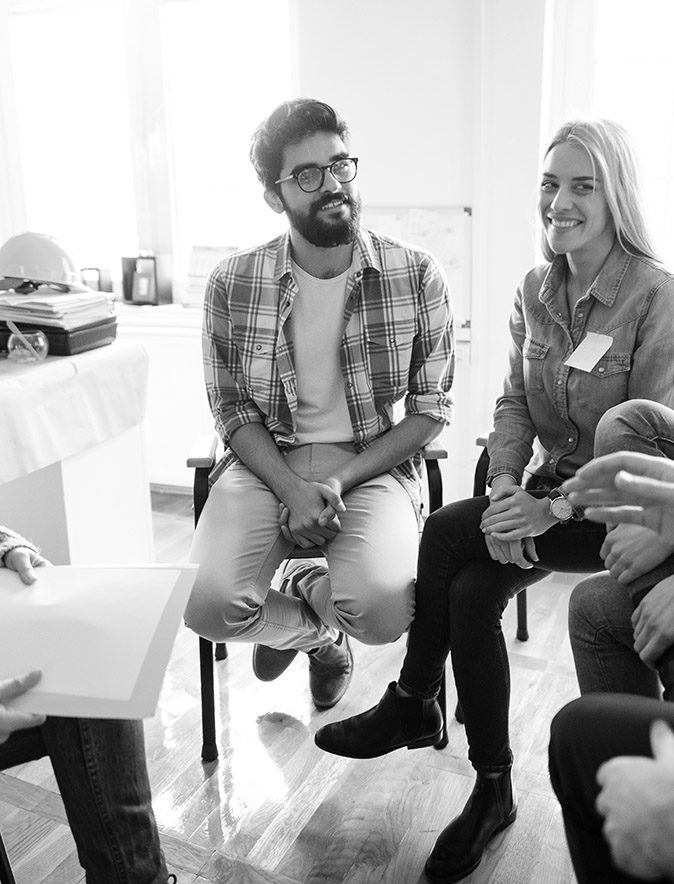 Improving Behavioral Health Services
Lyssn gives behavioral health care organizations, clinicians, payors and educational institutions actionable insights to support the continuous improvement of behavioral health care services and help achieve better client experience and outcomes.
Clinicians
Lyssn was designed by behavioral health professionals who understand the science and art of providing mental health services. Lyssn's secure platform allows clinicians to assess and reflect on their practices, review conversations, collaborate with colleagues, gather data, and summarize sessions for charting.
Session transcriptions
Lyssn gives clinicians auto-generated session transcripts and summaries that can later be reviewed, annotated and reflected on for documentation and learning. The language processing AI of Lyssn is designed specifically for behavioral health and is more precise than other speech-to-text technology – exceeding industry benchmarks for dictation accuracy.
Skill development
Lyssn's trained and tested AI offers actionable feedback on client-provider session engagement, empathy, as well as the use of CBT and MI techniques. Clinicians can use this information, along with their training, experience and knowledge of the client, to further hone their skills and support good patient retention and outcomes.
Integrated telehealth
With Lyssn, clinicians can easily record telehealth sessions within the platform or via an integration. Recordings are stored in the cloud, with no sensitive clinical files ever downloaded to personal computers.
Universities & Training Centers
Lyssn's secure, HIPAA, FERPA and GDPR compliant recording and assessment platform makes it simple to record therapy sessions and safely share recordings between trainees and trainers or supervisors. Session summaries, and searchable speech-to-text transcription makes reviewing sessions efficient and easy, with the ability to discuss particular moments through interactive, time-linked comments.
Time-linked annotation
Trainers and supervisors can offer efficient and meaningful feedback with comments on specific moments.
Livestream capabilities
With session livestreams, trainers and supervisors can log in and privately observe sessions as they are happening.
AI assessment
Lyssn's AI-enabled platform offers auto assessment of evidence-based clinical practices including Motivational Interviewing and Cognitive Behavioral Therapy. Our machine learning technology quickly recognizes specific techniques and general skills like clinician empathy and provides actionable data for skill-building.
Secure data sharing
With Lyssn, trainers and supervisors can access recordings without ever having to download or physically transfer a file. Flexible peer group sharing means individual sessions can be shared for group supervision or peer consultation.
Telehealth Companies
Measuring the quality of behavioral health care has traditionally been expensive, slow, and impossible to accomplish on a large scale. Lyssn's AI-powered platform allows telehealth companies to continually assess thousands of sessions, to flag and address problems quickly, making seamless, reliable quality assessment possible.
Custom analytics
Lyssn can create custom analytics and metrics to help customers learn from their data, while improving outcomes and other key benchmarks.
Easy integration
For large scale QA/QI, Lyssn's API easily integrates into an organization's existing systems and established workflows with little to no disruption.
AI-generated reports
Lyssn's AI platform automatically generates session reports for every single session, which can improve fidelity reporting, clinician performance and client outcomes.
Affordable
With affordable service plans that fit the needs of any organization, Lyssn is designed to be a cost-effective solution for measuring quality of care at scale.
Clinics & Health Systems
Lyssn helps behavioral health clinics and systems better understand therapy session data to meet quality improvement benchmarks. Lyssn offers a complex and thorough breakdown of sessions with useful, actionable information on the application of Cognitive Behavioral Therapy and Motivational Interviewing techniques, as well as measurement of provider empathy and client-provider session engagement.
Seamless workflows
Lyssn integrates easily into an organization's existing systems, API and established workflows. The platform is completely secure and cloud-based without any need of additional software or hardware.
Measurable data
Clinics and health systems gain actionable insights into mental health and addiction treatment sessions, establish quality control, meet regulatory requirements, and achieve better client experience and outcomes.
Accessed Anywhere
Lyssn can be used in a variety of settings with an internet connection, and allows supervisors to shadow sessions in livestreams, comment and manage files.
Payors
Lyssn helps payors measure quality of services at scale to meet federal regulatory requirements—such as the Family First Prevention Services Act. With scalable, AI-generated assessment of Motivational Interviewing and Cognitive Behavioral Therapy, Lyssn enables value-based care for evidence-based counseling. Lyssn's HIPAA-compliant platform ensures continuous quality improvement with secure recording and sharing of counseling sessions, unlimited storage, automatic transcription, and fidelity monitoring for every recorded session.
Grounded in science
Lyssn's AI technology and innovative platform was born out of a decade of NIH-funded academic research. Our AI algorithms estimate common Motivational Interviewing fidelity and Cognitive Behavioral Therapy metrics and have been benchmarked against expert human evaluators, with extensive research validating their accuracy.
Easily Integrates
Lyssn's API easily integrates into an organization's existing systems and workflows, with little to no disruption. The platform is intuitive and designed to support clinicians and supervisors.
Secure and private
Lyssn protects patient privacy and meets stringent HIPAA and SOC2 compliance regulations through encrypted data transfers and storage, as well as two-factor authentication. Recordings can be viewed or shared only by authorized users, and files can be deleted after review.
Measurable data
With AI assessment of evidence-based clinical practices, Lyssn's platform offers actionable insights into mental health and addiction treatment sessions, supporting better client experience and outcomes.