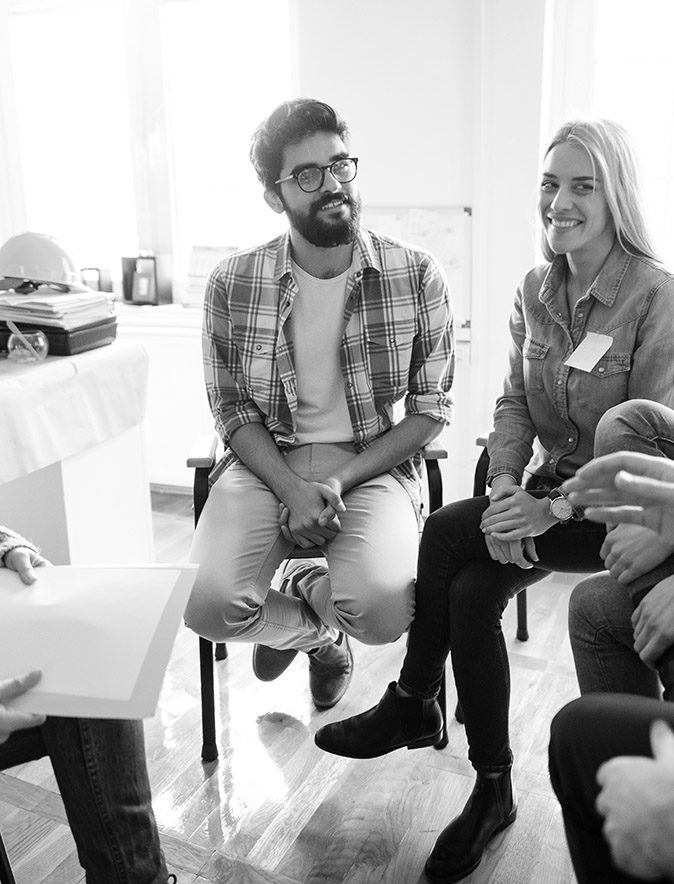 Shining a light

on every health care conversation.

Lyssn gives organizations of all sizes actionable insights into every wellness, behavioral health, crisis, child welfare, or clinical training interaction – insights they can use to improve the quality of services and better support clinicians, coaches, and staff.
From population health to therapy to crisis response.
Lyssn AI offers the only clinically-validated platform to deliver quality assurance at scale, whether on the phone, over video, in-person, or through an app. We serve a wide range of organizations providing wellness and behavior change, counseling and psychotherapy, child welfare, addiction treatment, suicide prevention, and more.
Behavioral Health
The demand for behavioral health services is growing at an exponential rate – whether via tele/digital health, in-person counseling, or app-based services. With Lyssn, behavioral health providers can keep pace with that demand through continuous, accurate, and automated assessment at scale.
With reliable analysis of session data, clinical notes, and transcripts, organizations and groups can support clinicians and coaches in skill improvement and daily tasks and improve patient/member engagement and retention.
With Lyssn, behavioral health organizations can:
Assess the quality and effectiveness of each session including patient engagement, appropriate use of evidence-based practices, and other valuable metrics
Support clinicians and care staff with clinical documentation tools, auto-generated reports, searchable transcripts and more
Identify qualified applicants and offer ongoing training to employees with practice tools
Population Health & Wellness
With traditional evaluation methods, leadership rarely has detailed knowledge about what is going on in most coaching, care management, or member outreach conversations. Without session-level data for every interaction, it is difficult to manage and improve the quality of care or provide relevant training and assistance to staff.
Lyssn AI solves this problem by providing continuous, real-time, and accurate analysis of every interaction at scale. In addition, Lyssn easily integrates with existing call systems and other front-end software solutions, in-house applications, and video conferencing services – and does not disrupt established workflows.
With Lyssn, population health & wellness organizations can:
Perform quality measurement at every level: individual call or session, by team member, group or across the entire organization
Easily identify areas for improvement for better member engagement, satisfaction, retention, and outcomes
Assess skill levels of new candidates and existing staff with practice tools and sample sessions
Provide an affordable and ongoing source of training
Education
Lyssn was born out of academic research and originally intended for use in universities, schools, and post-licensure training. In these settings, recording of sessions and assessment are commonplace. Lyssn's HIPAA, FERPA and GDPR compliant recording and assessment AI platform takes feedback to a new level with more than 54 externally validated metrics on the use of evidence-based practices.
Lyssn simplifies the training process without the need for bulky hardware systems. Sessions are recorded on any device and safely stored on the cloud. Files are managed on the secure and easy-to-use platform with recordings only be shared between trainees and trainers or supervisors, and never stored on personal devices.
With Lyssn, educational institutions can:
Support students and instructors/ supervisors with accurate session summaries, searchable transcripts, and time-linked annotation
Provide meaningful feedback on use of evidence-based clinical practices including Motivational Interviewing and Cognitive Behavioral Therapy
Include supervisors privately on in-process sessions for real-time observation
Decide how long to keep files. Once deleted they are automatically de-identified and removed from the Lyssn platform