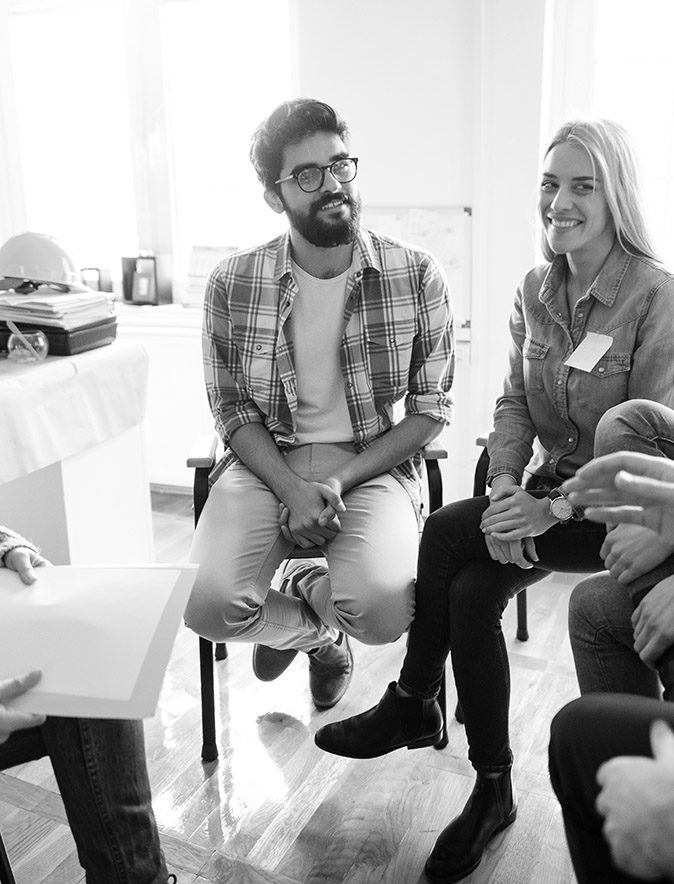 Improve services,

support team members, meet regulatory and accreditation requirements, and more.

Lyssn empowers organizations large and small to improve services, support staff, and demonstrate use of evidence-based practices by providing actionable insights into every child welfare, crisis, coaching, wellness, or behavioral health interaction.
From child welfare and crisis response to addiction services and talk therapy.
Lyssn is the only clinically validated platform to deliver easy-to-use training tools with empirically validated feedback and quality assurance at scale — whether on the phone, over video, in-person, or through an app.
We serve a wide range of organizations providing child welfare services, addiction treatment, suicide prevention, wellness and behavior change, counseling and psychotherapy, and more.
CCBHCs & Other Behavioral Health Providers
Lyssn enables behavioral health providers and community mental health centers to demonstrate evidence-based practices, establish and maintain ongoing accreditation, improve quality and patient engagement, and provide effective on-demand training — all at an affordable cost.
With Lyssn, your organization can:
Deliver, monitor, and report on training in evidence-based practices like Motivational Interviewing and suicide risk assessment
Assess the quality and effectiveness of each session, including patient engagement, appropriate use of evidence-based practices, and other valuable metrics
Support clinicians and staff with clinical documentation tools, auto-generated reports, searchable transcripts, and more
Population Health & Wellness
Lyssn provides coaching and care management teams access to session-level data to support care improvement. Lyssn enables continuous, real-time analysis of every conversation at scale and easily integrates with existing front-end systems, without disrupting established workflows.
With Lyssn, you can:
Manage and improve quality by individual call or session, team member, group, or across the entire organization
Easily identify areas for improvement for better member engagement, satisfaction, retention, and outcomes
Assess skill levels and train staff with interactive tools and practice sessions
Affordably offer sustainable, on-demand training across the organization in an always-on, accessible format.
Education
Lyssn helps universities, schools, and post-licensure training organizations simplify the training process without the need for bulky hardware systems. Our HIPAA, FERPA, and GDPR compliant recording and assessment AI platform takes feedback to a new level with more than 55 externally validated metrics on the use of evidence-based practices.
With Lyssn, you can:
Support students and instructors with accurate session summaries, searchable transcripts, and time-stamped annotation
Simplify recording and storage workflows for supervision and training requirements
Provide meaningful feedback on the use of evidence-based practices, including Motivational Interviewing and Cognitive Behavioral Therapy
Enable supervisors to virtually attend sessions for real-time, non-intrusive observation