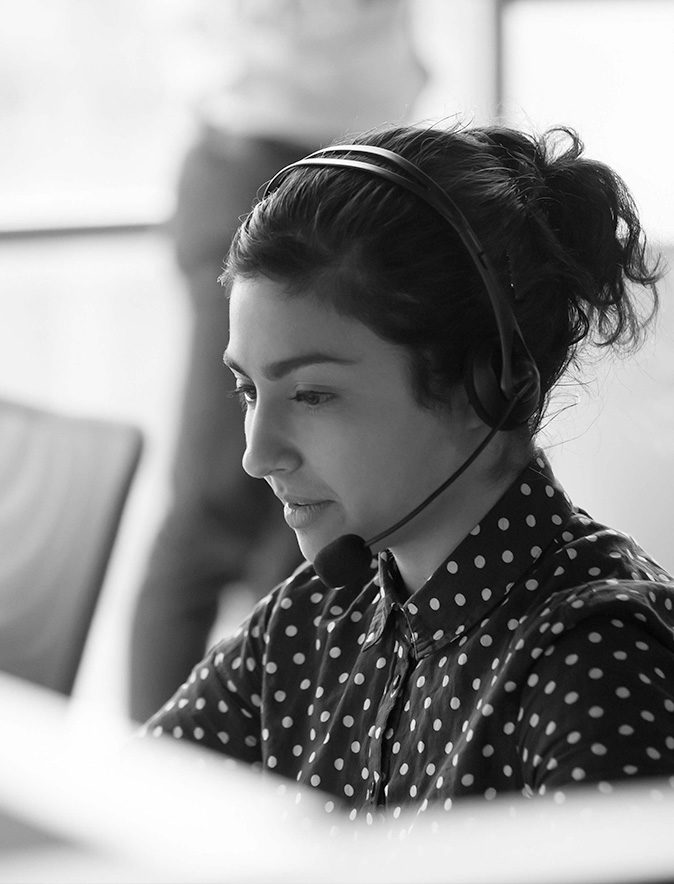 Expert training and support.

Anytime, anywhere.
High-quality training doesn't mean taking everyone offline for a one-off, inconsistently scheduled training workshop. Lyssn's on-demand tools are easy to use, interactive, and improve fidelity to evidence-based practices through immediate feedback in easy-to-access, bite-sized pieces.
Expert training from expert trainers.
The challenge

Role playing, expert observation, and direct feedback get the best results in training — but they're not the norm. Most options are either tedious, expensive, or don't offer the opportunity to improve skills with practice. And that's a problem when ongoing training is necessary to meet regulatory or accreditation requirements.

Lyssn's solution

Lyssn intuitively and seamlessly guides caseworkers, coaches, and clinicians in practicing evidence-based techniques. Consistent practice and quick, actionable feedback help develop important skills while also supporting clinical documentation and reporting.

How it works

Lyssn built customizable training tools based on data from thousands of hours of real-world sessions. Users learn from the leading experts in the field and engage in simulated clinical interactions, then Lyssn evaluates responses and provides immediate tips and feedback. You get accurate data on actual skills, which makes it easier to meet compliance and accreditation standards.