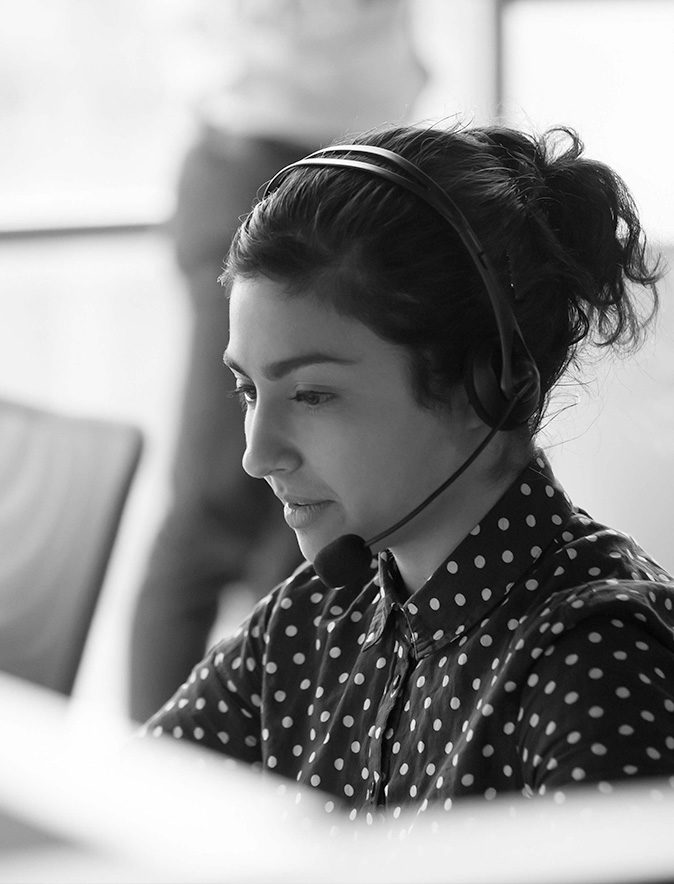 Better hires. Better performance.
Better results

.

Lyssn's easy-to-use AI tools help screen candidates for skills, and delivers practical, interactive training tools, improving ongoing performance with immediate feedback.
Hiring is an art. Lyssn AI adds the science.
The challenge

It takes a lot of resources to onboard and train a coach, care manager, or counselor. It's easy to check their experience, education, and certifications, but difficult to know if they have the interpersonal skills they need. Do they use evidence-based practices appropriately? How can you tell?

Lyssn's solution

Lyssn AI is trained to quickly assess prospective employees for foundational communication skills, like active listening, empathy, or ability to engage a client who is ambivalent about change. With Lyssn AI, you can review the skills, not just the credentials, of hundreds of applicants without sacrificing critical staff time to manually review each response.

How it works

Job applicants simply log in and respond to standardized prompts. Lyssn AI automatically evaluates and summarizes the quality of their responses. Organizations can then use this information to determine skill levels.
Feedback is invaluable
in developing a coach or clinician's skillset. Lyssn AI provides it, in easy-to-access, bite-sized pieces.
Practice makes perfect.
The challenge

Even the best coaches and clinicians need continued training to keep skills sharp and reduce variation. Evidence shows that role playing, expert observation, and direct feedback deliver the best training results, but few organizations can afford to offer these. Instead, most organizations opt for training consisting primarily of slideware, which can be tedious, and which doesn't offer the opportunity to improve skills through practice.

Lyssn's solution

Lyssn AI offers a variety of interactive training tools that guide coaches, counselors, and clinicians in practicing evidence-based techniques, while providing organizations the ability to give direct feedback at scale. The practice sessions are designed to be engaging, educational and deliver quick and useful insights on performance. Lyssn AI tools allow notable skill gains through repeated practice – skills that providers can immediately put into use.

How it works

Lyssn AI training tools are built on data from thousands of hours of real-world sessions– and can be customized to a particular population or training need. Using a computer or mobile phone, staff can easily log in to start a practice session. The user sees brief, informative content presented by experts, and engages in clinical interactions with simulated patients and text-based chat bots. Lyssn AI then evaluates the user's responses in a similar way to a human rater and gives immediate tips and feedback.