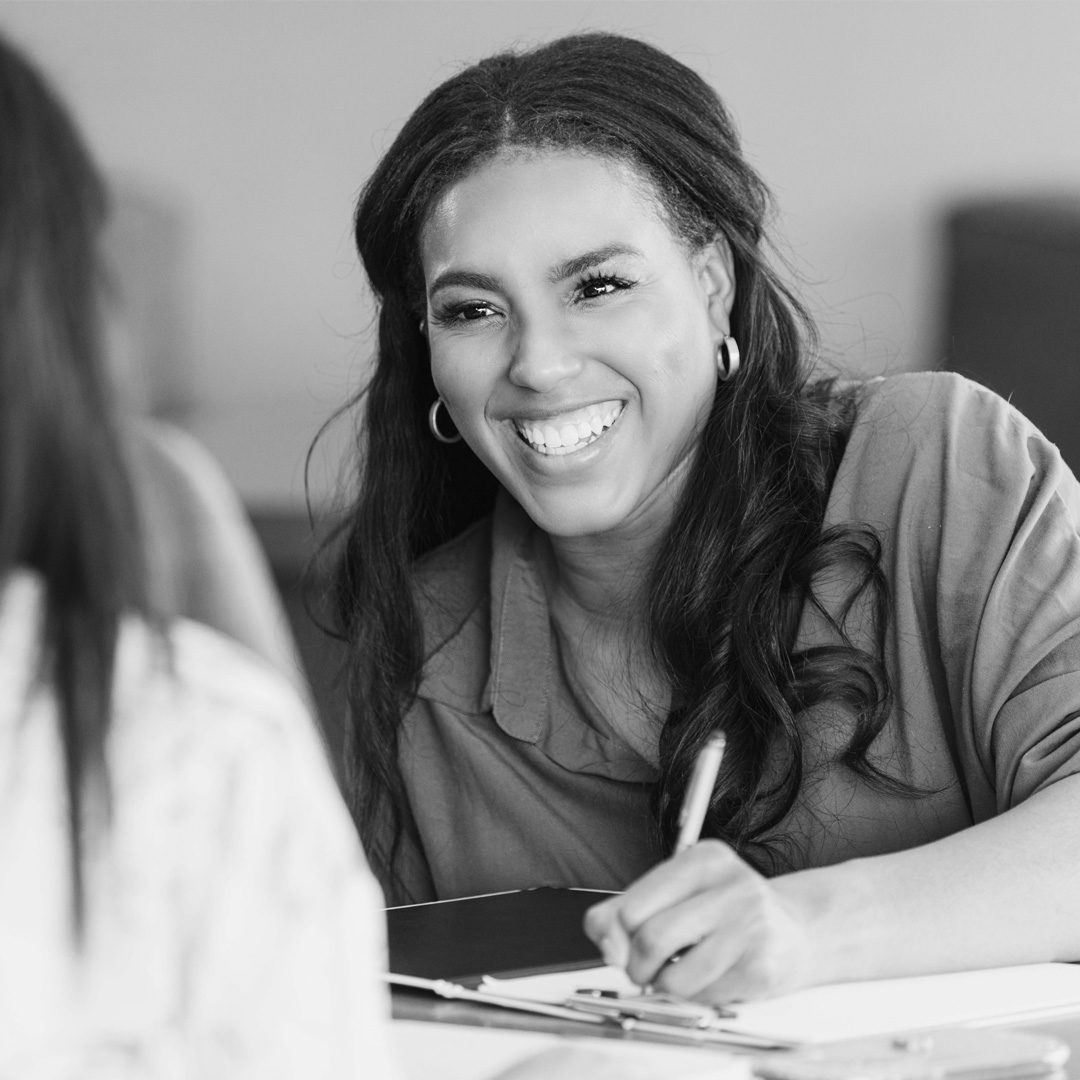 Better insights for

better care.
Helping child welfare, human services, wellness, and behavioral health organizations reduce costs, demonstrate evidence-based practices, and improve quality.
Make every conversation count.
Only Lyssn AI can monitor and assess every single text, call, or video for the use of evidence-based practices. Built on more than a decade of academic research, Lyssn's 50+ externally-validated metrics provide organizations with the information they need to continuously improve.
Continuously Monitor Quality

Train and Support Staff

Improve Engagement

Assess Skill Levels

Manage Outcomes
Do we really know what's going on in every conversation? Did the staff use evidence-based practices? Did the client engage? The truth is, without accurate and ongoing measurement of quality at scale, we're in the dark. Until now.
Lyssn AI shines a light on every conversation.
With reliable, real-time data, organizations can quickly get a holistic view of services and understand how to better support staff, while improving member and patient outcomes, retention, and satisfaction. And with Lyssn's training tools, organizations can provide easy-to-use, practical skill-building tools to further maintain quality.
What began as a thought experiment for a group of academics, grew into a decade of research and development on the use of AI to measure evidence-based counseling practices. The question: Could spoken language AI be trained to understand empathy, reliably assess Cognitive Behavioral Therapy and Motivational Interviewing, or predict treatment engagement? After years of research, testing and trials, the answer is yes – and then some.
Customizable AI solutions.
Support Coaches and Clinicians
With auto-generated clinical notes, and automated, time-stamped, and searchable transcripts, Lyssn helps providers and coaches better manage their time – letting them focus more on what matters most – the member or patient.
Continuously Monitor QI
Lyssn's always-on AI-powered platform makes seamless, continuous quality monitoring possible. It's never been faster or more cost-effective to evaluate interactions, support, and train staff, and improve the overall use of evidence-based clinical practices.
Screen and Train
Lyssn's AI for training provides an economical and on-demand way to quickly build and improve staff skills on an ongoing basis. Lyssn also helps evaluate new candidates on core relationship building skills, basic use of MI, CBT and other communication skills that can impact clinical success.
Lyssn securely stores data on the cloud, where recordings are encrypted and protected with two-factor authentication. Recordings are viewed or shared only by authorized users, and files can be deleted after review. Data is not stored locally, so files are never inadvertently misfiled, lost or inappropriately accessed. Lyssn is HIPAA, FERPA, and GDPR compliant.