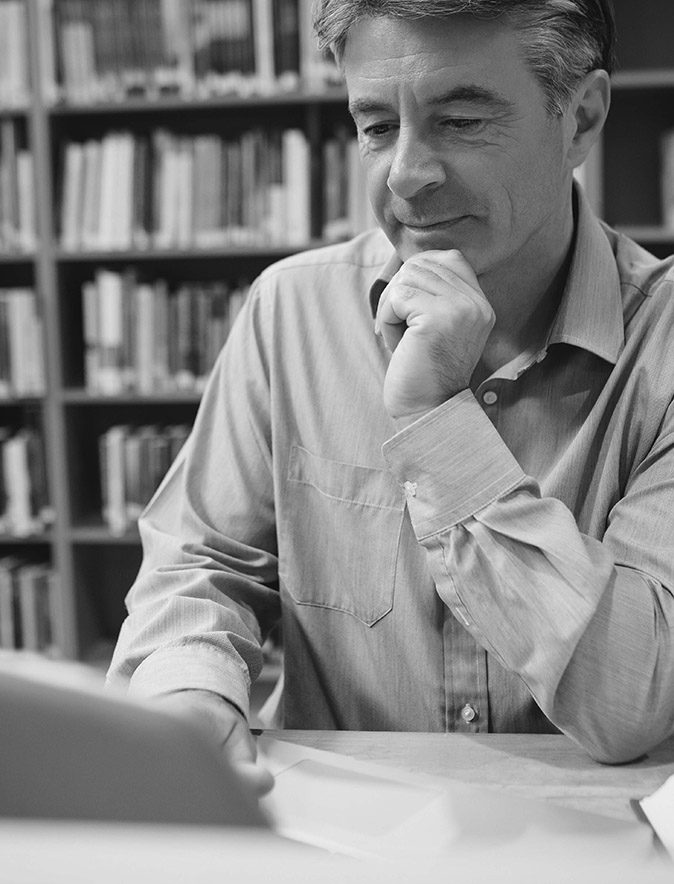 Lyssn Insight™
Measuring the quality of behavioral health care has traditionally been expensive, slow, and impossible to accomplish on a large scale—until now. Lyssn's AI-powered platform provides API based analytics for customers with their own front-end software solution, and makes seamless, reliable quality assessment possible – regardless of the size of the clinic, health system, or telehealth organization.
Measurement at scale
With the ability to capture every single session—and to flag and address problems quickly—demonstrating, maintaining and improving evidence-based clinical practices is now both fast and cost-effective.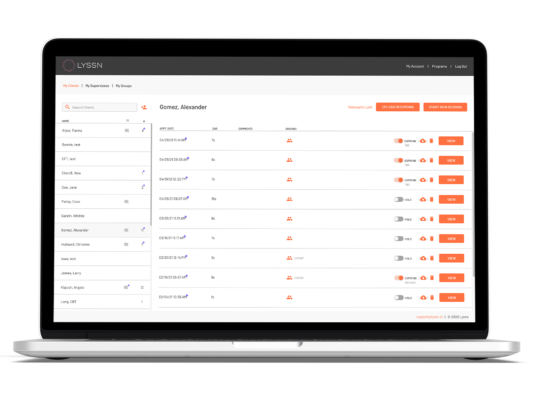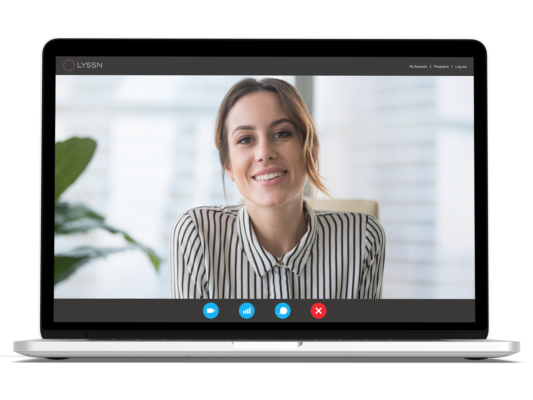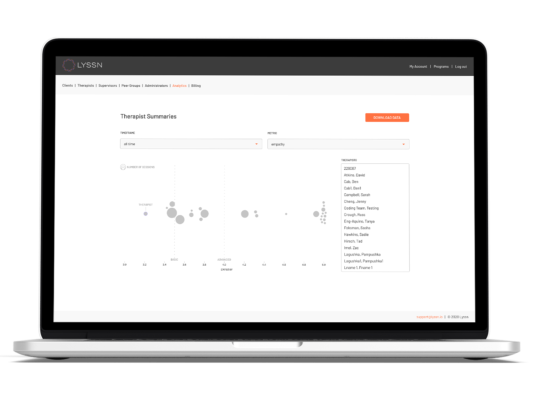 Try Lyssn
Experience Lyssn's AI with a demo using our sample data, or with your own de-identified session data. We'll demonstrate the kinds of analytics Lyssn can provide, reports that can be quickly generated and work with you to find solutions specific to your data and needs.
Request a demo
Grounded in science

Lyssn's AI technology was born out of a decade of NIH-funded academic research. Lyssn's AI algorithms have been benchmarked against expert human evaluators with demonstrated accuracy in estimating gold standard Motivational Interviewing and Cognitive Behavioral Therapy metrics.

Secure & confidential

Lyssn meets stringent HIPAA, FERPA and GDPR compliance regulations through encrypted data transfers and storage and has been certified by an outside auditor as meeting SOC2 regulations for cloud-based software services.

Easy integration

Lyssn does not require additional software or hardware and can work with any system. For large scale QA/QI, Lyssn's API easily integrates into an organization's existing systems, and established workflows with little to no disruption.

Demonstrate fidelity

Lyssn provides scalable, automatic assessment of Motivational Interviewing and Cognitive Behavioral Therapy that not only meets federal regulatory requirements, but also ensures continuous quality improvement.

Support skill growth

Direct feedback on therapeutic practice helps behavioral health providers improve. With auto assessments, time-stamped notation and actionable metrics, problems can be quickly identified – resulting in improved services and better client outcomes.

Affordable solution

Lyssn is a cost-effective solution for measuring quality of care at scale. With a 60-day free trial and affordable service plans, Lyssn can fit the needs of any sized organization.