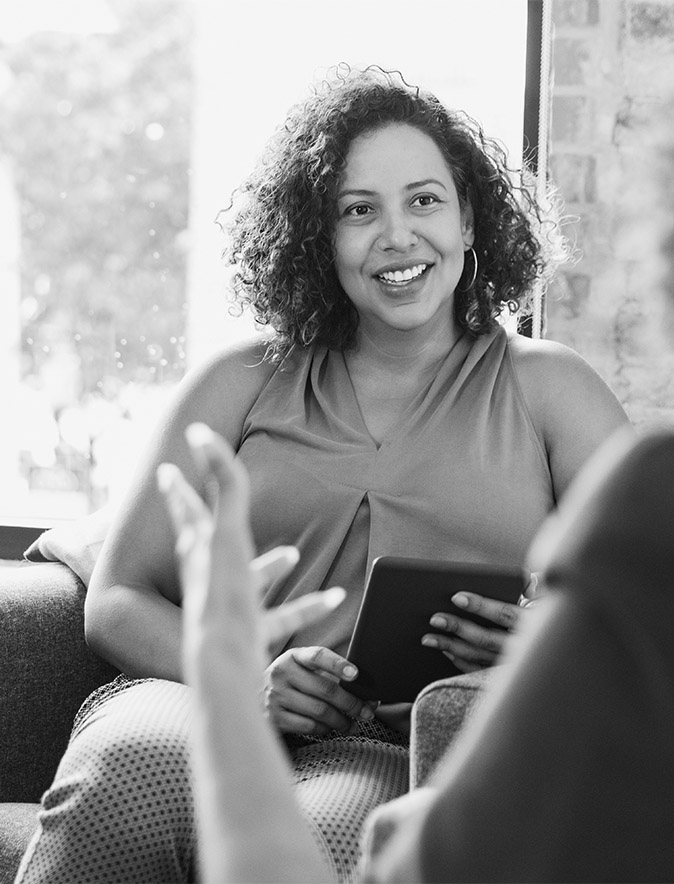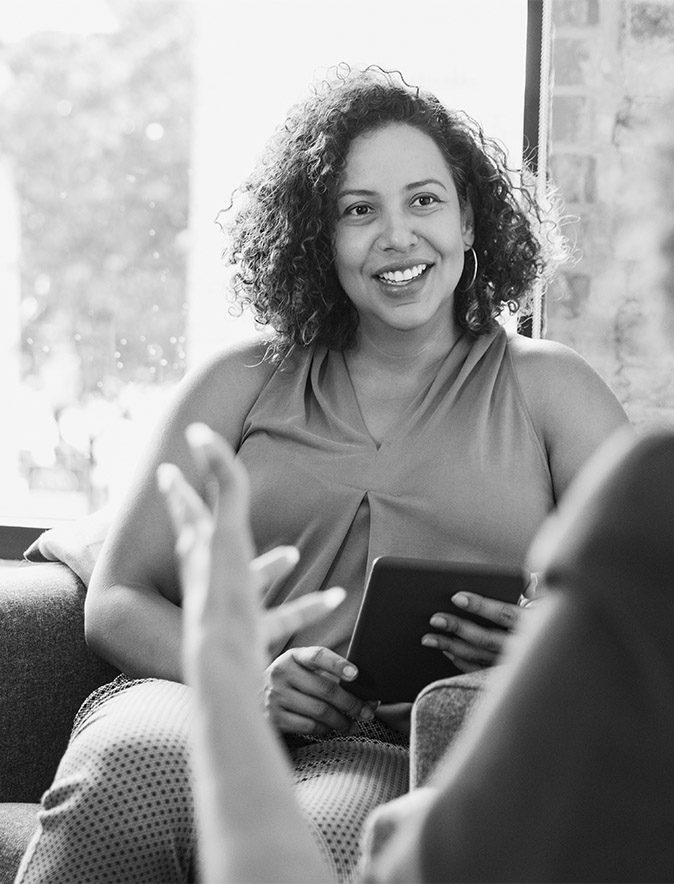 Lyssn Advisor™
Feedback is invaluable in developing a clinician's skillset. Lyssn was designed by clinical trainers and behavioral health professionals who understand the complexities of providing mental health services and the usefulness of reliable, actionable information.
Improving Behavioral Health
Lyssn supports training and supervision in degree-based and post-licensure training settings, with a secure and unobtrusive recording platform. Students and their supervisors can safely share recordings and notes, and efficiently collaborate with auto-generated transcripts, and time-linked annotations. Supervisors also have the ability to securely observe live sessions.
Lyssn's secure recording and assessment platform allows clinicians to assess and reflect on their practice, review conversations, collaborate with colleagues, gather data, and summarize sessions for charting.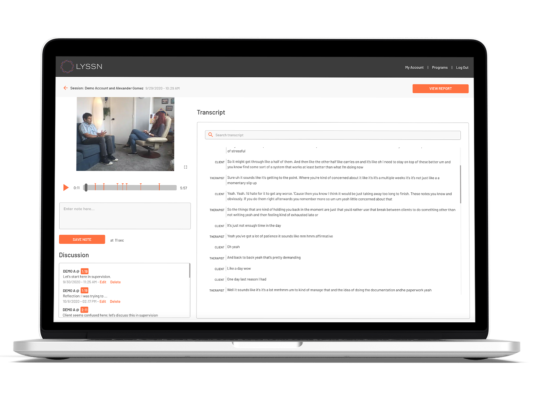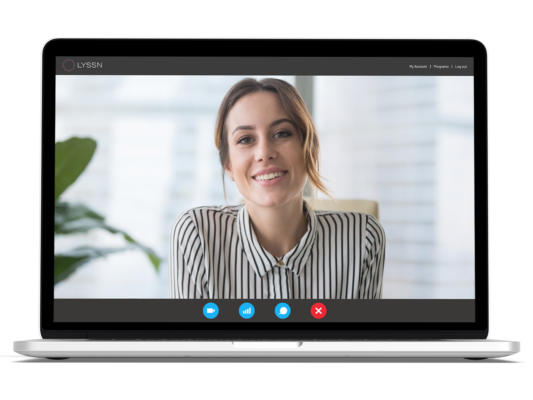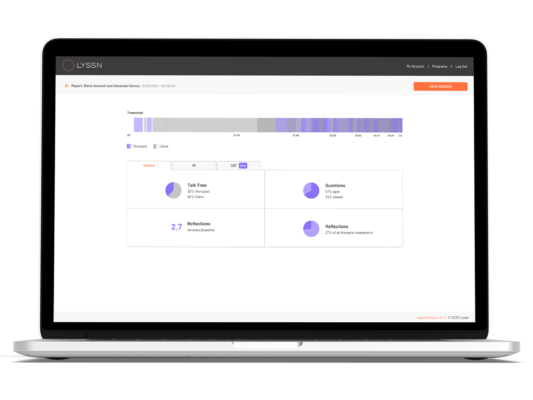 Try Lyssn
Experience Lyssn with a complimentary trial subscription. When you sign up for a demo you will be introduced to the platform using a sample session. We'll show you how to log in, record, save and access files, review session metrics, and make annotated comments. If you like it, you can try Lyssn for free for 60 days.
Request a demo
Secure and confidential

Lyssn meets stringent HIPAA, FERPA and GDPR compliance regulations through encrypted data transfers and storage. Lyssn is certified by an outside auditor as meeting SOC2 regulations for cloud-based software services. Recordings are quick to find, manage, delete, save or share with authorized supervisors or colleagues.

Supports skill development

Direct feedback on therapeutic practice helps behavioral health providers improve. Lyssn allows clinicians to assess and reflect on their practices, review conversations, collaborate and learn from sessions. Lyssn is approved by NADA and a growing number of CE accrediting bodies.

Actionable data

Lyssn's offers AI-assessment of evidence-based clinical practices used in client sessions—including Motivational Interviewing and Cognitive Behavioral Therapy. Lyssn's machine learning technology quickly recognizes specific techniques and general skills like counselor empathy and provides actionable data for improvement and skill building.

Safe recording and sharing

Lyssn uses industry standard two-factor authentication, and all data moving into or out of the platform is encrypted. When recording sessions with Lyssn's cloud platform, no copies are kept on a local computer or device. Files are de-identified after they expire on the platform or can simply be deleted.

Simplifies collaboration

Lyssn's easy file and workflow management is built for collaboration. With annotation tools like time-linked notes and secure file sharing, supervisors and trainers can quickly offer specific and meaningful feedback. Supervisors can also privately livestream sessions and chat with a student or clinician within the session file.

Accessible from anywhere

Lyssn can be accessed anywhere with an internet connection and works with any computer, smartphone, tablet, webcam, external microphone or other recording devices. Simply log in to your account and click record. There is never a need to download or update software. In addition, Lyssn has a built-in telehealth feature, or can easily integrate into existing telehealth workflows.