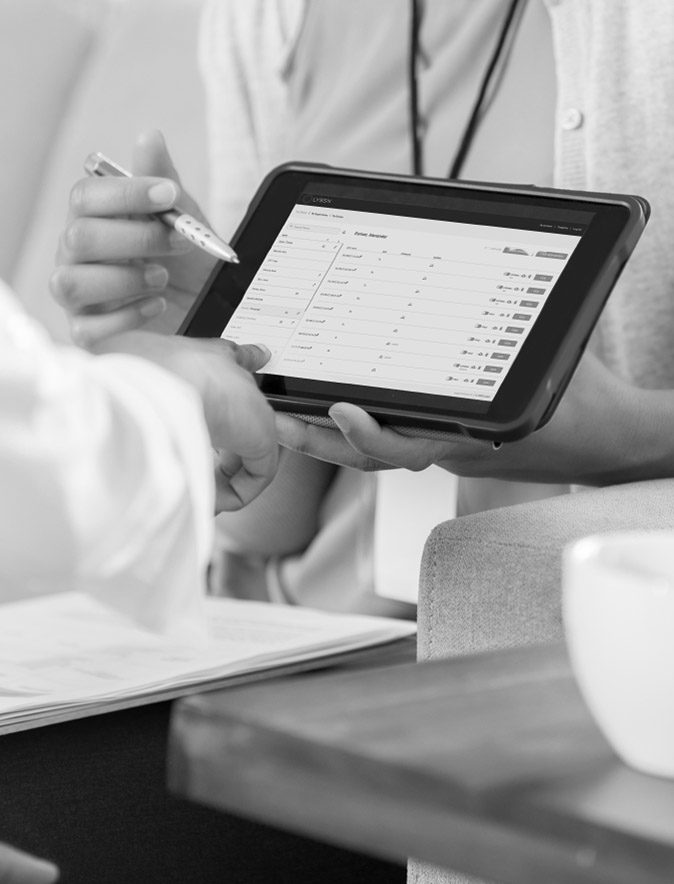 Custom Analytics
Lyssn works with payors, health systems, researchers, telehealth groups and others to design and build custom analytic tools that help customers learn from their data, improve services, and meet industry benchmarks.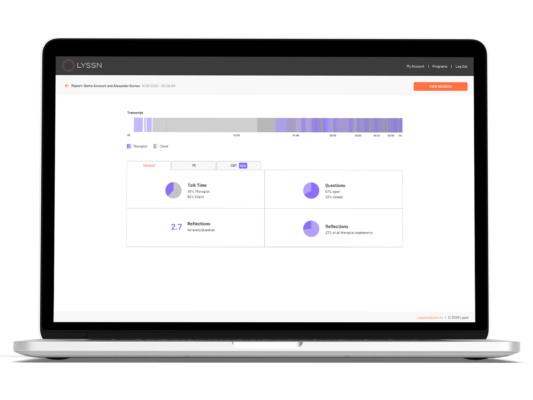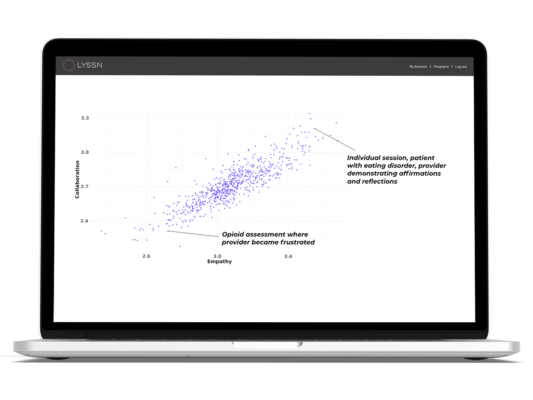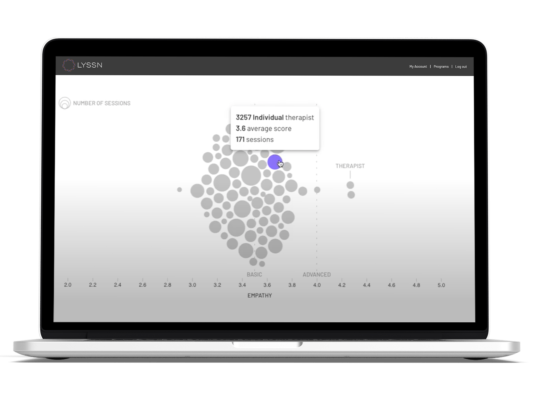 Try Lyssn
With AI technology, experiencing is believing. Using sample data, or your own de-identified session data, we'll demonstrate the kinds of analytics Lyssn can provide and work with you to find solutions specific to your unique data needs.
Request a demo
Grounded in science

Lyssn was born out of more than a decade of ground-breaking research into the development of AI technology that measures the quality of behavioral health services. Lyssn AI algorithms and metrics have been benchmarked against expert human evaluators, with extensive research validating their accuracy.

Proven AI analytics

The Lyssn AI assessment platform is tested, fully developed and in active use in universities, clinics and by telehealth providers. Lyssn continues to enhance, improve and add to our offering with custom analytics designed to estimate engagement, retention, evidence-based practices and more.

Committed to research

Lyssn was founded by the researchers who first developed machine learning models for behavioral health treatments. The scientific and methodological approach that led to the creation of Lyssn AI drives the company today in ongoing partnerships and NIH-funded research.