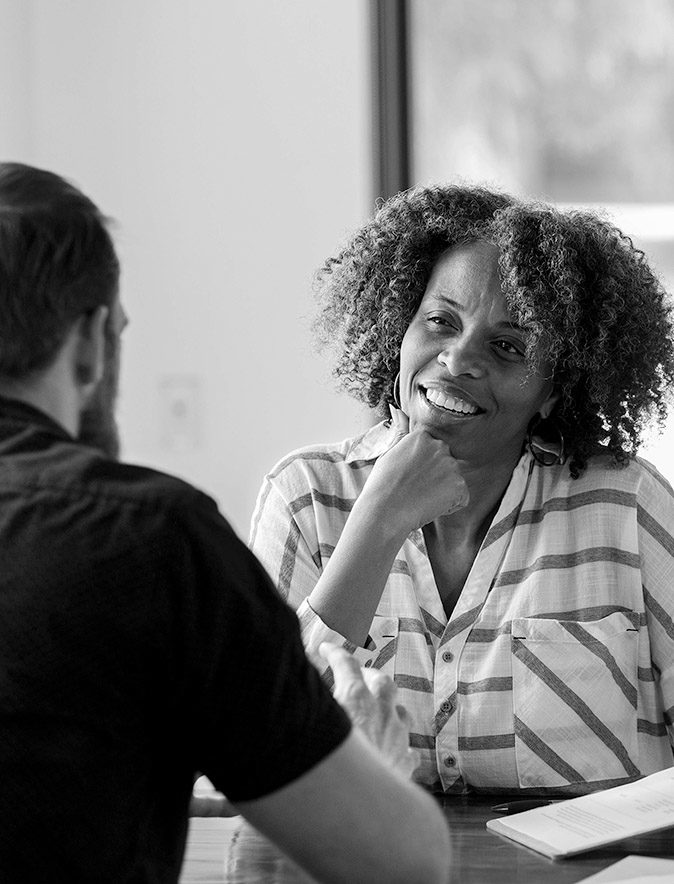 Supporting Behavioral Health Providers
Lyssn's AI assessment platform offers valuable data and analytics on evidence-based clinical practices to improve care and client outcomes.
Lyssn Advisor

Lyssn's recording and sharing platform features time-linked transcripts, built in telehealth, as well as metrics for general counseling, Cognitive Behavioral Therapy and Motivational Interviewing.

Learn more

Lyssn Insight

Lyssn's API based analytics for customers with their own front-end software solution easily integrates into existing systems and workflows, to offer reliable measurement of evidence-based practices at scale.

Learn more

Custom Analytics

For too long, the content of counseling sessions has been excluded from Quality Improvement and Assurance. Lyssn helps customers learn from their data with customized analytics and metrics.

Learn more
Secure and confidential
Lyssn is HIPAA, FERPA, and GDPR compliant and securely stores data on the cloud, where recordings are encrypted and protected with two-factor authentication. Recordings can be viewed or shared only by authorized users, and files can be deleted after review. Learn more about how Lyssn keeps data and clients safe.
Grounded in science and research
Lyssn's AI technology was developed by and for behavioral health providers, out of more than a decade of academic research. The Lyssn AI assessment platform is the first of its kind, fully tested and developed, and in active use in universities, clinics and telehealth organizations across the country and internationally. Learn more about the science and research behind Lyssn.
Easy to use and implement
Lyssn is intuitively designed, can be used as a HIPAA compliant telehealth platform, or during in-person sessions anywhere with an internet connection. For large scale QA/QI, Lyssn's API easily integrates into an organization's existing systems, and established workflows. Learn more about the customers we serve.
Try Lyssn
Lyssn is designed to be cost-effective, with affordable service plans that fit the needs of any organization, large or small. Experience Lyssn with a complimentary demo. If you like it, you can try Lyssn for free for 60 days.