Meet John Meade, Front End Developer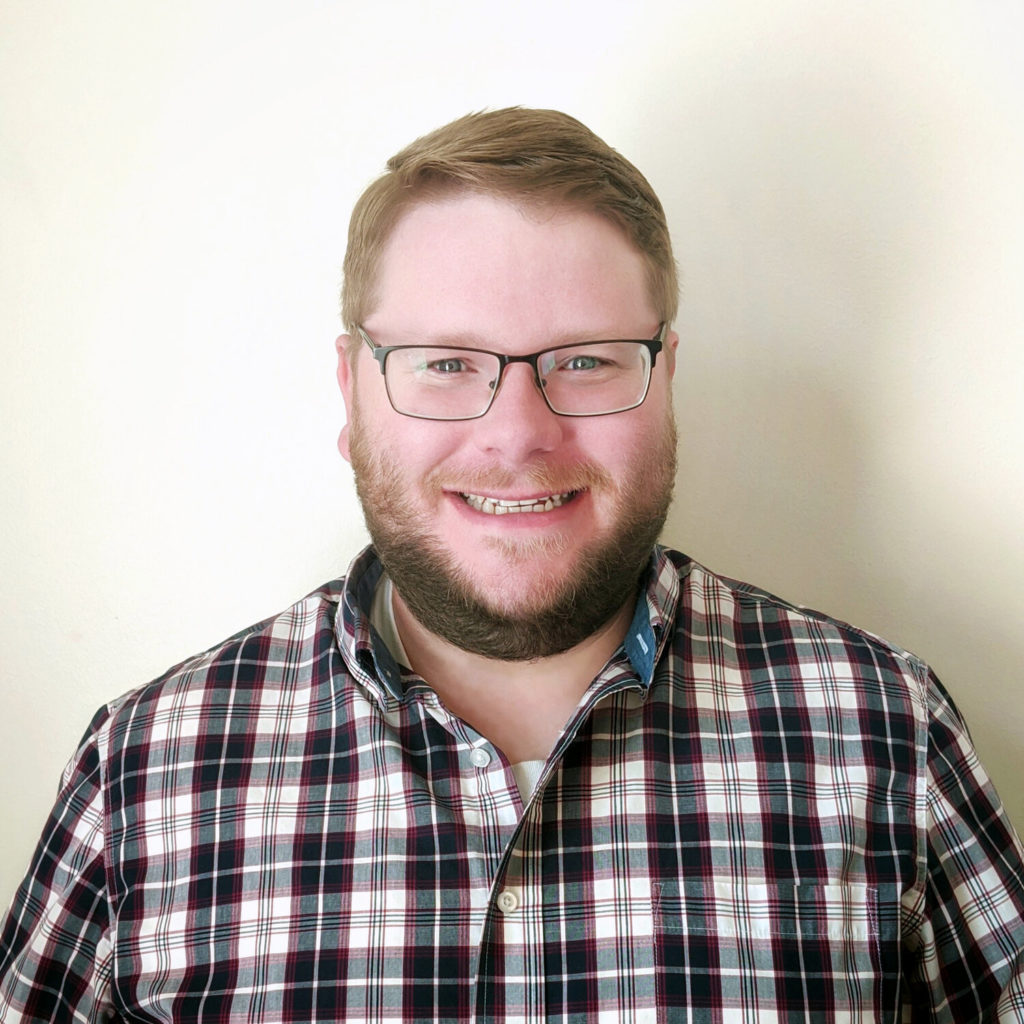 At Lyssn, our greatest asset is our team. In fact, we're such fans of our people that we want you to get to know them, too. To kick off our first employee spotlight, meet our Indian-food-loving musical expert and coder extraordinaire, John Meade.
What is your job at Lyssn?
I am a Front End Developer at Lyssn. I take part in implementing and maintaining the code which drives the display, interactions, and functionality of our visual products.
What do you like most about working at Lyssn?
There was one thing I knew for certain when I started learning to code: I wanted to code for good. Lyssn's core belief is that mental well-being is a basic human right. That means every line of code I work on plays a part in bringing someone closer to accessing effective, reliable, quality, mental care. That is, indeed, an incredible privilege.
Before working at Lyssn, what was the most unusual or interesting job you've ever had?
I spent several summers as a transportation coordinator for a network of language immersion camps in Northern Minnesota. A huge perk was access to the various kitchens and canteens, fully stocked with imported foods that were hard to come by otherwise.
What animal best represents you?
Either a Red Panda or a Chinchilla; it's still up in the air.
Wait, why a red panda or chinchilla?
In college I found myself, quite unexpectedly, face-to-face with a chinchilla. I'd never seen one, didn't even know they existed. Then I held it and it was a little bit life-changing. If you've held a chinchilla, you know what I mean. And as for the red panda… I mean, have you seen one!?
What is the last book you read?
Fiction: Renegade Star, by J.N. Chaney.
Non-Fiction: The Color of Compromise, by Jemar Tisby.
What are your favorite hobbies?
Hiking with a good podcast or album on. I recently hiked to an alpine lake in the central Wasatch mountains with my kids. We enjoyed the cooler temperatures and a July snowball fight!
What is your favorite food?
Homemade Chicken Tikka Masala, very closely followed by Thai Green Curry with Chicken.
What is something people are surprised to learn about you?
My formal degree is in Music Education and I used to be quite involved in musical theatre.
To stay up-to-date with Lyssn news and updates, subscribe to our email list.